Air Conditioning Systems for Schools, Colleges and Universities in Sussex
Air Conditioning Solutions for Education Facilities in Sussex
Creating an optimal learning environment is crucial for students, teachers, and faculty at educational institutions across Sussex and the surrounding regions. Proper temperature control, ventilation, and air purification from a high-quality air conditioning system allows students to focus in the classroom and staff to teach effectively.
Climachill offers expert installation, maintenance, and repair of air conditioning systems for universities, colleges, and schools of all sizes. Our energy-efficient air conditioning systems circulate fresh air, removing allergens and preventing the spread of illness, keeping rooms throughout your education facility comfortable.
Our experienced air conditioning technicians can design and implement cost-effective climate control solutions to meet your institution's unique needs. Contact us today to learn more about how our high-quality products can help you create a welcoming environment for all your pupils, students, staff and visitors.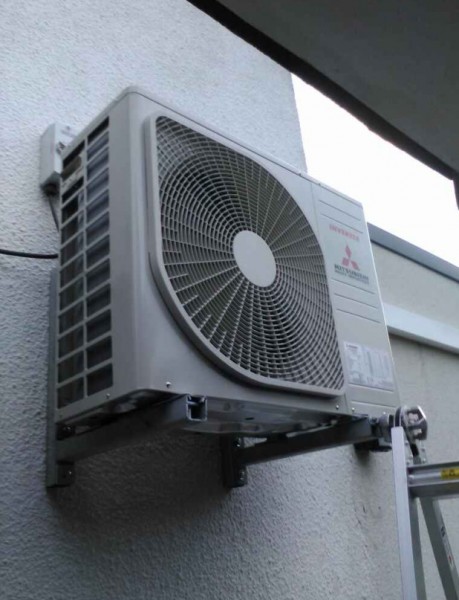 Trusted Air Conditioning Solutions for Learning Spaces in Sussex
With over 18 years of expertise, Climachill understands the climate control requirements of educational facilities across Sussex and the surrounding areas. We have handled air conditioning installations for schools, universities and colleges across the region and thus have a well-informed understanding of what our clients want and how efficiently they need them repaired, serviced, and maintained.
Our REFCOM and CHAS-qualified, FGAS-registered, and NICEIC-approved installers can design and install air conditioning systems for:
Primary and secondary school classrooms
College lecture theatres and tutorial rooms
Waiting and examination rooms
Canteens and cafeterias
Gymnasiums and sports halls
University laboratories and research facilities
Libraries and computer studios
Staff offices, teacher lounges, and other administrative areas
We offer a range of air conditioning systems for colleges and schools that can be tailored to suit your institution's specific layout, occupancy, and usage:
Ceiling-mounted units for even distribution in large spaces
Compact wall-mounted or ductless split units for smaller rooms
Centralised ducted systems for multi-room temperature control
Portable units for localised spot cooling as needed
What Types of Air Conditioning Systems Would Suit a School, College or University?
For all air conditioning systems for schools, we use only premium equipment from trusted brands like Mitsubishi Electric, Fujitsu, Panasonic, Toshiba and Daikin, among other leading names. These units deliver powerful and consistent cooling, ventilation and air filtration with minimal noise disruption and are known for their reliability and energy efficiency.
Regular maintenance from our air conditioning engineers in Sussex ensures your facility's system continues operating optimally for years to come. We can also repair or replace ageing or faulty air conditioning units causing discomfort quickly and efficiently.
Discover Affordable Cooling from a Trusted Sussex Contractor
Choosing Climachill means selecting a respected local air conditioning company with proven expertise across Sussex and the South East. Our experienced technical team understands the unique requirements of educational facilities and provides solutions to suit your needs and budget.
Contact us today to learn more about air conditioning maintenance, repairs and servicing for your school, college or university.
How can air conditioning benefit educational institutions?

Proper air conditioning improves learning environments by regulating temperature, removing allergens and viruses, and preventing overheating, which is handy for fluctuating temperatures year-round.

What maintenance do your units require?

We recommend servicing air conditioning units at least twice annually for optimised performance. Climachill can provide ongoing maintenance and repair work that can fit around your schedule and budget.

What brands of air conditioning do you supply?

We use top brands like Mitsubishi Electric, Fujitsu and Daikin (among others) that are reliable, energy-efficient and provide powerful cooling.

How long does an air conditioning unit installation take?

Installation times vary depending on the type and number of units. However, we work quickly to minimise disruption to your institution's operations.

How can I get an air conditioning installation quote?

Get in touch with our friendly team today to receive a customised, no-obligation quote for air conditioning installations, maintenance or repairs.
Read Our Reviews
Shelly CRIBBEN
2022-07-21
I ordered a portable AC unit yesterday and it's here already this morning. Amazing service and the unit itself looks so good. Easy to set up, operate and move around. Im over the moon with it. It's honestly the best £400 I've ever spent. I've only got the fan running at moment and already the room is lovely and cool. Can't wait to use the AC later. Cannot recommend this company enough. Thank you so much Climachill 🙏
Fabalous Beauty Bar
2022-07-07
I run a Hair & Beauty salon with my daughter and decided to have air conditioning fitted Climachill very very professional and kept me updated all the way through the process. I had concerns with the salon having to be in operation the team were quick very tidy and left without knowing they had been in I. M a happy customer and would definitely recommend
Chelsea Kilford
2022-07-06
Had a great installation for our salon by Lawrence and Lee very polite and professional they also very clean and tidy made sure salon was left as found Highly recommend climachill as a company
Amazing company - very helpful with guidance on all the different choices of units that would suit my house better than other units and this helped me choose and understand which unit would be more suitable, Paul and his team were very friendly and knowledgable the team was clean and tidy throughout the whole install and the after care with servicing was amazing! Highly recommend this company if you are looking for any type of air conditioning 🙂
Mike Summerfield
2021-11-30
Climachill have been excellent from the start of this project to the end. A good range of AC units, with clearly a lot of experience. The supply was perfectly on time and the installation team was very efficient, technically very good and left everything perfectly clean. Would highly recommend this company to anyone looking for AC systems.
Neil Griffiths
2021-10-29
Climachill were excellent, competitively priced and offered a quality product. They took time to understand our needs and offered a number of options for us to consider. Alex and the install team were great, they were polite, professional and tidied up on completion. I would definitely recommend.
I've utilised Climachill's services for many years and would not hesitate to recommend them to any business or consumer. We've recently had them install an entirely new air-conditioning system on the ground floor of our offices, as well as some auxiliary works on existing systems. Utmost professionalism, honest advice, and complete transparency throughout the process. Cannot give any higher praise of their services, and they are very competitive on price.
Carl Atvarnieks
2021-10-25
Very pleased with the whole process of quotation installation and commissioning of the air-conditioning unit in my home. The appointment times made were adhered too the quotation was fully explained and the work when carried out was carefully done by courteous workmen with no mess and great care. One of the unit panels had been very slightly damaged in transit this was picked up on by the installer ( Hadn't even noticed and a replacement was promptly ordered.) Fitment of the replacement panel was carried out with no problems'I would recommend this company without hesitation.
Fiona McDonald
2021-10-21
Excellent service and wonderful job done. The A/C was just what was needed in the heatwave this summer. HIghly recommended
What our customers say
Customer Reviews
We would like to thank your company for the reliable service provided with our air conditioning systems over the last few years. The original purchase was handled smoothly and you have always been most accommodating whenever we have needed further assistance. During our recent renovation, your company was easy to contact, quick to respond and most helpful in relocating the equipment.
After contacting several Air Conditioning Suppliers who failed to turn up, I managed to locate Climachill who carried out a site survey and installed the air conditioning to regulate the temperature in my server room, all within 21 days of the initial contact with minimal disruption. This included the installation of additional electrics to cope with the extra power draw from the 3 air conditioning units and the removal of a double glazed window for the triple extraction system. I have found Climachill's service efficient and professional and have no hesitation in recommending them.
From installation through to ongoing maintenance I have found all at Climachill to be most helpful and efficient in all of my dealings with them. We have had no issues whatsoever with our system that they installed and it has been extremely effective in managing costs both in summer and through the winter whilst keeping us cool and warm respectively.
Climachill fitted full air conditioning to our office premises which is a converted barn in Glynde near Lewes. We received the highest level of service right through from them providing a very competitive quotation through to the complete installation. It has transformed our working environment when we end up with extreme temperatures at either end of the scale and so much so that I have installed an air conditioning system at my own house, again which Climachill have completed to an excellent standard.
Many thanks for carrying out such a quick and professional job here last week, we are pleased that we chose Climachill over the competition for our air-conditioning installation.  As for your competitors, we chose Climachill not only because, on a like for like basis (5&7kw units) you were cheaper but because you came across as the most professional  when you visited us initially to make the site survey and discuss our requirements.
Read all our testimonials here