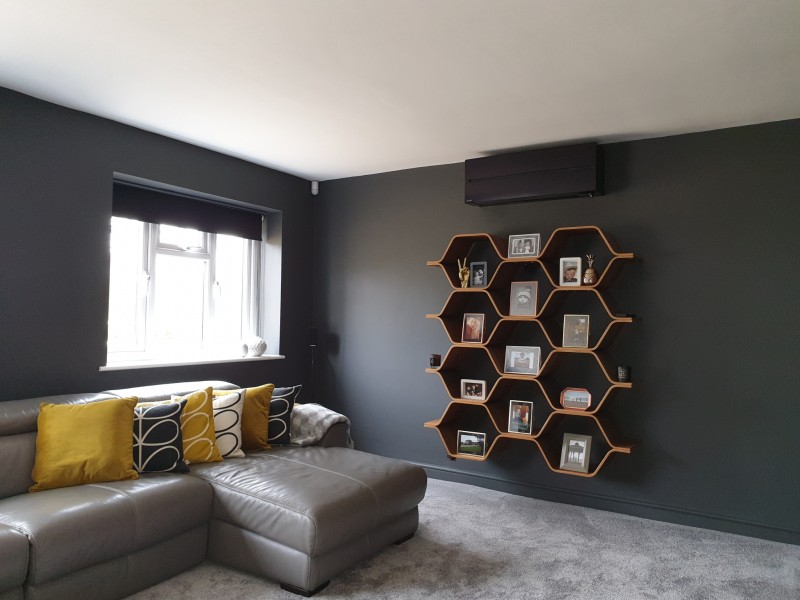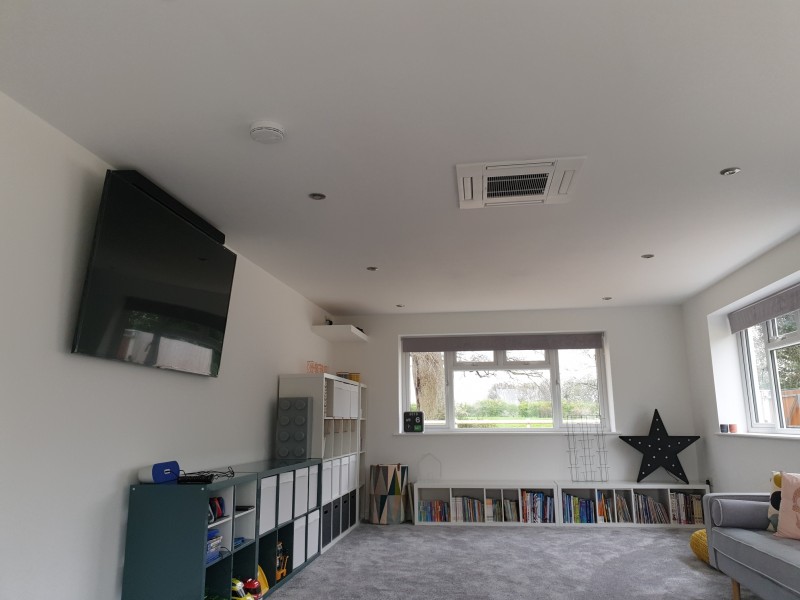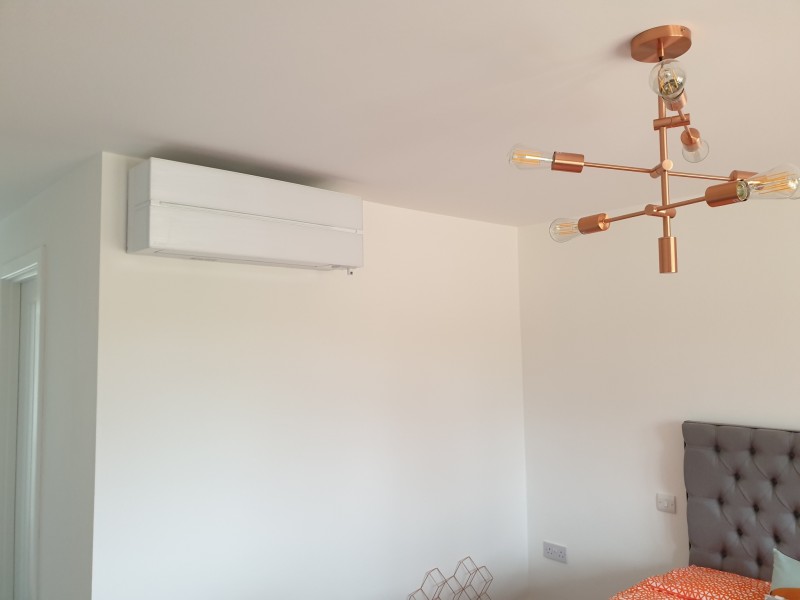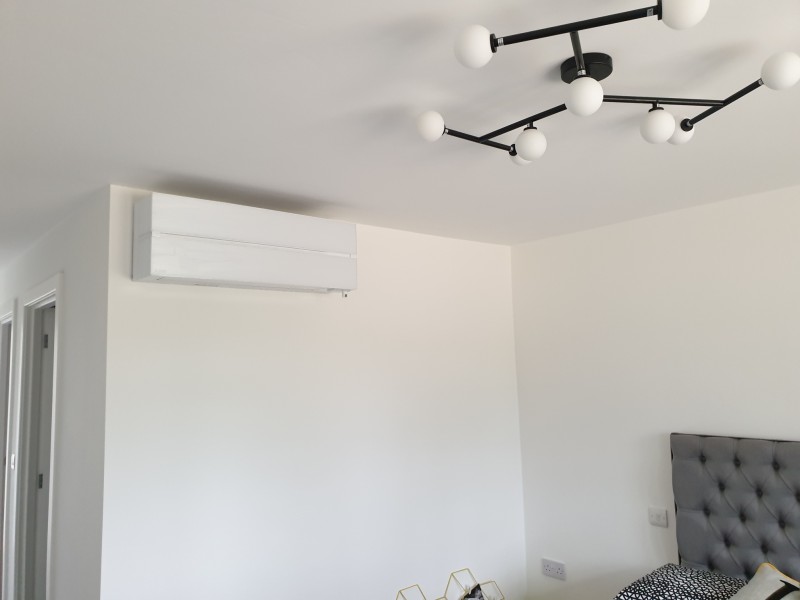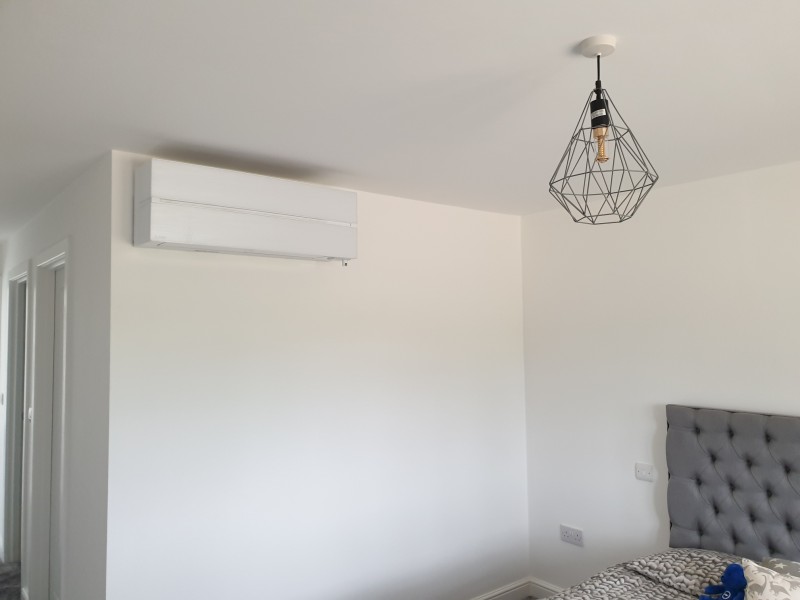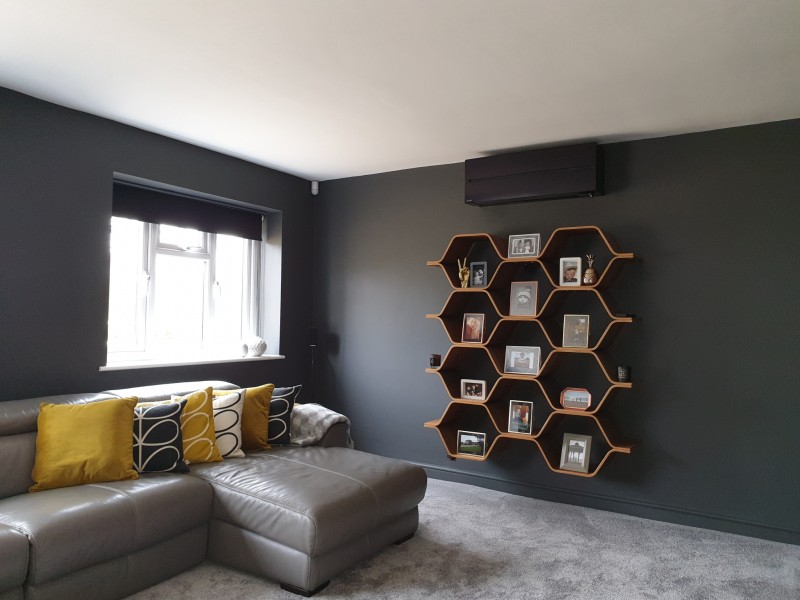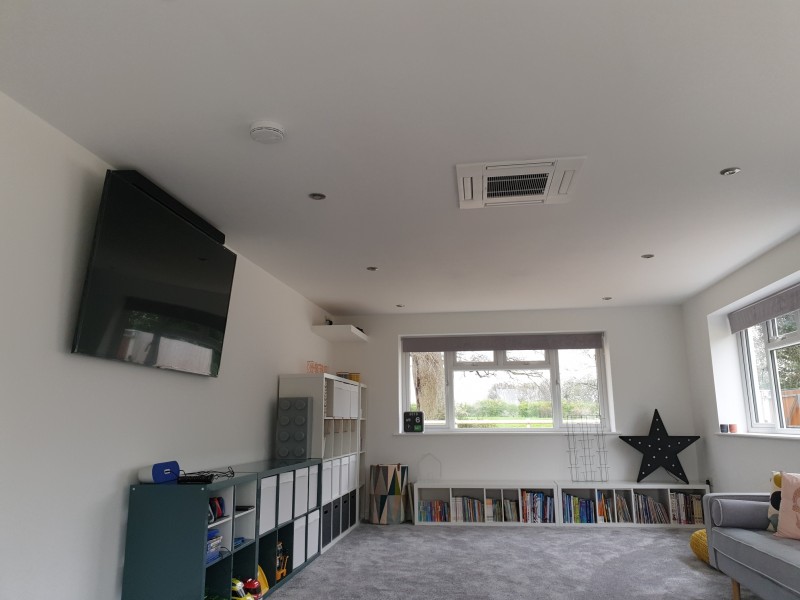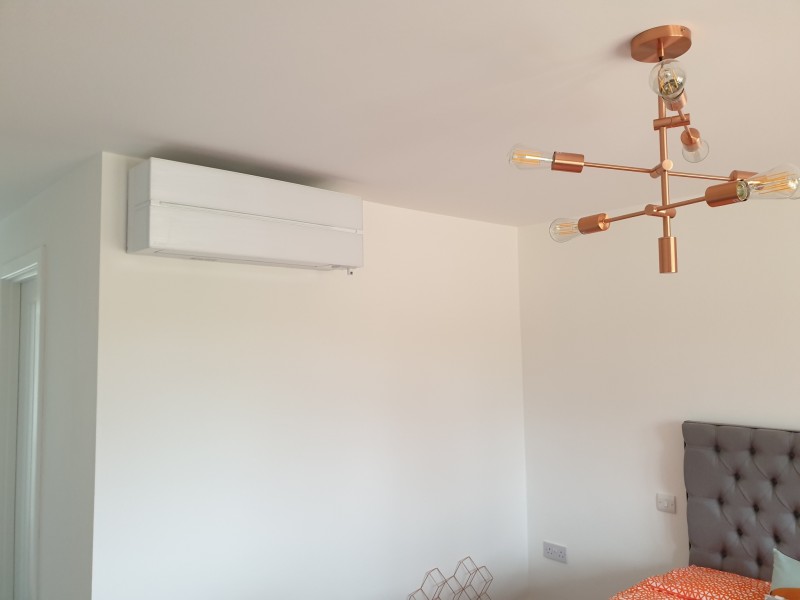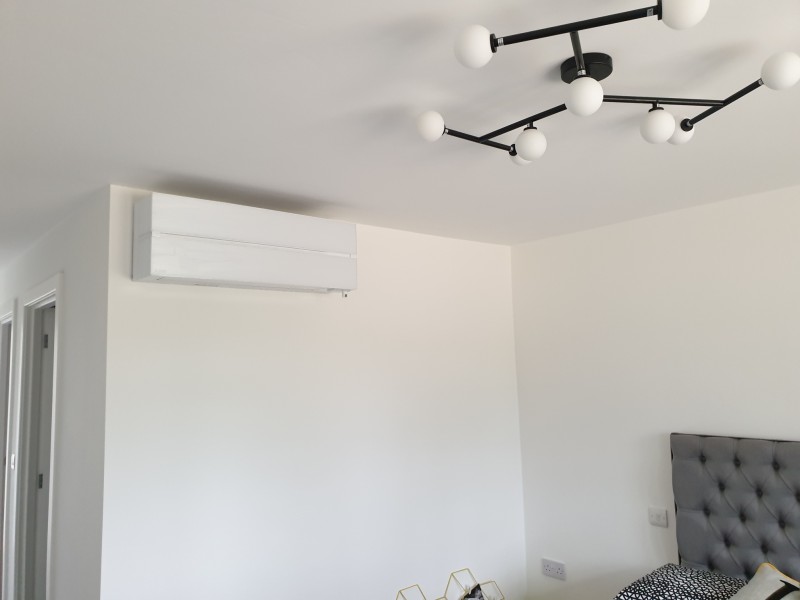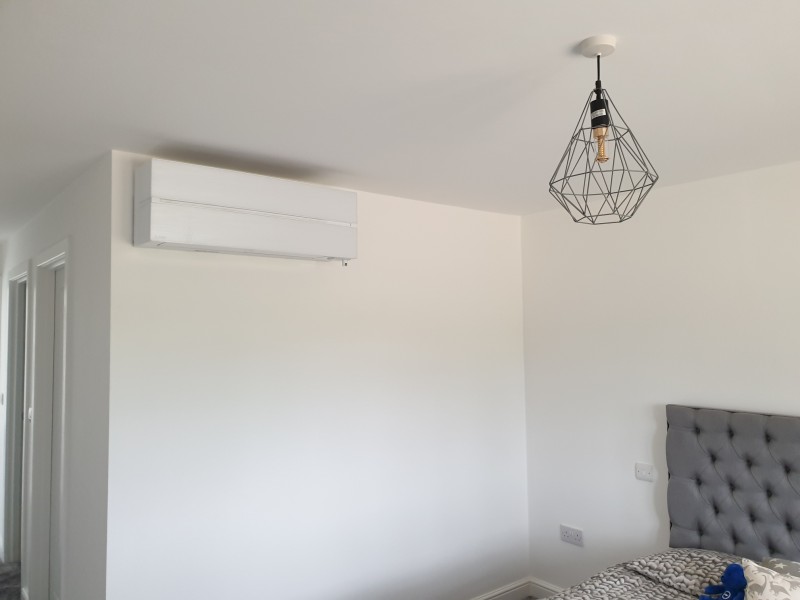 About the Project
Mr & Mrs G were having an extension to their Rural Home and asked us to Install A/c Systems for their primary source of heating as their home doesn't have mains gas, of course the added benefit with these systems is that they are able to cool in the Summer thus providing year round climate control.
The 3x Bedrooms have Mitsubishi Electric High Wall Mounted 'Pearl White' Systems from the LN Range, the Dark Colour Scheme Living Room has an 'Onyx Black' System from the LN Range. The LN Range is Mitsubishi Electrics top/high …end range of wall mounted systems and feature Wifi Control, high levels of filtration, occupancy sensors, the latest R32 refrigerant and high energy efficiency ratings.
The 2nd Living Room has a Mitsubishi Electric Compact Cassette System installed within the middle of the ceiling which has also been Wifi enabled.
Client now controls all of these systems from the Mitsubishi Electric MelCloud App on their smartphone.