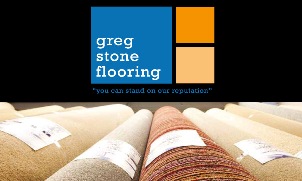 About the Project
Our brief was to install an energy efficient heating & cooling system to the retail showroom of this flooring store to provide an all year round welcoming & comfortable environment for staff and customers.
Our solution was to install a Mitsubishi Heavy Industries R410a Hyper Inverter Ceiling Cassette System to offer energy efficient all year round comfort. We installed a wall mounted controller behind the counter area and set up a weekly schedule whereby the system will start up 30mins before the store opens, this particular feature was very much welcomed as it means during the Winter the store is nice and warm for when the premises open instead of staff having to turn on the electric heaters as they entered the store in the morning.
Air Conditioning Systems offer an extremely efficient means of providing heating compared to electric heaters during the Winter months, we calculated that due the size of the showroom and the amount of electrical heaters they were having to use to adequately heat the showroom that the ongoing electrical costs associated with the heating of the showroom would now be reduced by approx 60% which would mean the system would actually pay for itself within 3 years.
Being an Approved Mitsubishi Heavy Industries Contractor (MHI), Climachill can offer 5 years warranty on all MHI installations, Greg Stone Flooring have signed up for an ongoing maintenance contract which will allow them to benefit from this industry leading warranty package providing 5 years of 'worry free' Air Conditioning & Heating.