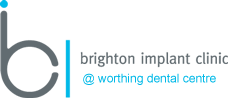 About the Project
One of our longest served clients whom we have installed & maintained several Air Conditioning Systems throughout new dental centres he has opened over the years tasked us with our largest contract to date in 2013.  He had received planning permission to open a new 'Super Dental Clinic' in Worthing & due to our on-going relationship asked us to cater for the Air Conditioning / Heating requirements as well as the Building Regulations required Heat Recovery Fresh Air Ventilation System which would need to be installed.
Our brief was to work with his main contractor BHS Construction over a 10month period in transforming an old premises which hadn't been occupied for 10yrs in Worthing town centre into a new state of the art 'Super Dental Clinic'.  Our initial works commenced in July 2013 when we removed the old systems from the premises (in accordance with current FGas Legislation) so that the building contractor could then commence their works.  We then worked on-site at various stages over the next 10months as & when the building contractor required us – installing ventilation ductwork & all of our required pipework & cabling before ceilings could be installed, going back once ceilings were in place in order to install the duct grilles etc.
Being an Approved Mitsubishi Heavy Industries Contractor (MHI), our natural choice was to install MHI Systems throughout the premises, Climachill can offer 5 years warranty on all MHI installations, our client has signed up for an ongoing maintenance contract which will allow him to benefit from this industry leading warranty package providing 5 years of 'worry free' Air Conditioning,  Heating & Ventilation.