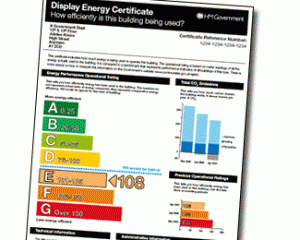 Due to up to date regulations, air conditioning units with over 12kw outputs now require standard inspections, so as to determine their energy efficiency. This could be one air conditioner with more than 12kw, or several with the combined total of more than 12kw. In either case, you will need to have an energy assessment for your units. This type of inspection is then revisited every five years.
It is your responsibility, if you have an output that falls in line with the regulations, to make sure an assessment takes place and that the details of this are logged in the relevant place. Your local authority may request to see a copy of your air conditioning report and so it is best to keep it safe and filed away for future reference. If you don't provide the report within seven days, then you could be charged unfortunately.
There are many air conditioning assessment bodies throughout the country, which act on behalf of the local council and undertake energy assessments. This is because, like most building assessments, the energy performance must be regularly checked over. Air conditioning can occupy a large portion of that energy consumption and therefore, the units need assessing. Once passed, the owner is usually given an energy certificate also for reference. This certificate will then not expire until five years later, when a new assessment will need to be carried out. This is to ensure that the air conditioning is still functioning at normal levels and falls within the energy assessment guidelines.
During the assessment itself, the assessor will monitor the performance of the air conditioning unit and also how they interact with further heating throughout the building. They will try and work out if any savings are realistic to the owner and outline any further enhancements that could be made, whereby the owner could save on energy costs.
The aim of the assessor is o help the owner as much as anything and relay information that could help and assist in making the air conditioning as effective as it can possibly be. By incorporating several strategies, you may well end up saving money on your energy bills as a direct result of your assessment and be grateful for the visit. Working in tandem with Environmental agencies and other services, the assessments are accredited throughout the country and are a valuable part of maintaining air conditioning standards.
Call for more details: