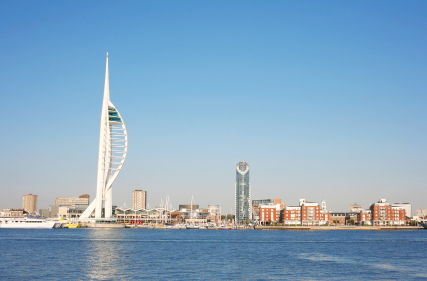 Climachill is a locally run family business dedicated to providing high-quality air conditioning systems and portable air conditioning units to homes and businesses throughout Portsmouth and the surrounding areas. With several years of experience installing and maintaining air conditioning systems for a variety of different properties and businesses including estate agents, doctors and dental surgeries and a number of private properties, Climachill has the expert knowledge and experience needed to be able to install an air conditioning system best suited to your individual needs.
It is now a legal requirement for all engineers to be FGAS qualified in order to fit and install air conditioning systems, so all of our engineers are Category 1 FGAS Qualified Engineers, which is currently the highest level of qualification. Plus we are an NICEIC-approved contractor meaning that the National Inspection Council for Electrical Installation Contracting have independently assessed and approved our previous work, giving you confidence in our high standards of service.
We understand how important efficiency is when it comes to air conditioning, so we endeavour to use the latest environmentally friendly energy efficient refrigerants, which decrease your carbon footprint while also saving you money. Because of the efficiency rating of our air conditioning systems, all new air conditioning systems are subject to only 5% VAT upon installation in domestic properties.
In addition to air conditioning systems and portable air conditioning units, Climachill also offers a variety of different services including repairs, breakdown cover and maintenance for existing air conditioning systems. Our air conditioning systems are Mitsubishi accredited and as such all new installations come with a five-year warranty. Our engineers work in accordance with the latest health and safety guidelines set out by European Legislation to ensure that all work carried out is of the highest standard.
Whether you are a homeowner looking to get some repairs or maintenance done on your existing air conditioning system, or you are a business owner looking for more information on high-quality air conditioning systems Climachill can help you. We offer free 48-hour delivery, with other delivery options available, to all our clients in the South East including Portsmouth and the surrounding areas. For more information, or if you have any queries regarding our services, please do not hesitate to contact us by filling in the form on the right or by calling us on 01273 803820. We are more than happy to answer any questions you may have regarding our services.