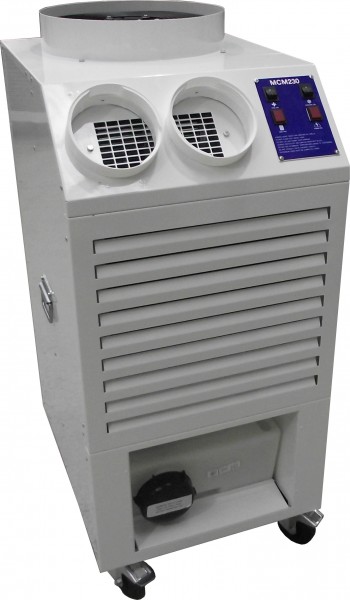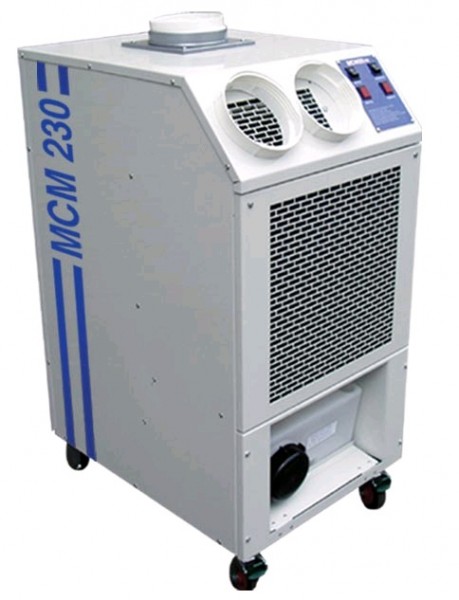 Broughton MCM230
In Stock
£1,776.00 (inc. VAT at 20%)
Product Information
Description
Broughton MCM230
FREE DELIVERY
This is a 23,000btu (6.7kw) Broughton MCM230 Industrial Portable Air Conditioner.
Broughton Electro-Air Products have a wealth of experience in designing & manufacturing Industrial Portable Air Conditioners (over 30 years), they are a British manufacturer and make their products here in the UK – British Built = Built To Last – evident in the 2 years warranty provided with every Broughton Industrial Portable Air Conditioner
The MCM230 is part of the 'Mighty Cool' range offered from Broughton, it is well built and designed for industrial use, these are particularly well suited for indutrial areas such as spot cooling in a warehouse / factory and for server room environments.
Please check stock status with us prior to ordering – normally in stock
Product Features
13amp supply
Min Cooling Setting = 21C (Comfort Cooling)
6.7kw / 23,000 Btu Cooling
Can Cool 2x separate areas at same time
Can duct up to 3m
Easy to Use Controls
Installation
Portable Air Conditioners require no installation. There is a large exhaust hose (supplied with the unit) and this exhaust hose needs to be vented away from the area being cooled (e.g out of an open window) – alternatively you can have a hole made in your wall and you can vent the exhaust hose through this hole. Once you have vented the hose just plug the unit into a powerpoint and the unit is ready to run.
Broughton MCM230
Customer Reviews
No reviews yet