Where can portable air conditioning can be used?
The purchase of portable air conditioners is on the rise and so too are those of the portable variety. As prices become more and more affordable, this new type of unit is seen as a versatile option for many buyers.
The beauty of the portable air conditioner is that it can be used in a variety of different locations and is easy to install, set up and operate. They are a viable and popular alternative to fixed units because they can be moved according to the need of the property space. If an area needs cooling for instance, but only for a brief time, then the portable air conditioner can then be relocated.
Portable air conditioning
Portable units are a great addition to many buildings. For an office space, they can be an integral part of controlling the temperature within the rooms. Being portable, they can be moved around accordingly and fitted in various rooms. The workers, as a result, will be more comfortable and work to their optimum.
Having a portable unit provides the chance to have excellent air conditioning in a host of different environments. This means that in places such as boats and caravans can accommodate and benefit from having air conditioning wherever you go.
Their affordability makes them more desirable and they offer a very useful alternative to simply having windows open or using fans to regulate room temperature. The regular fan will simply blow warm air around further and not actually cool the air. Air conditioners will also purify and help reduce harmful particles in the air. This is an added bonus, especially in more confined spaces, such as caravans.
Portable air conditioning units are also seen in doctor's surgeries and in domestic homes. They can effectively control the temperature in spaces like receptions, lobbies and small shops. For the homeowner, the portable variety is especially handy because there may be a number of rooms that need air conditioning from time to time. Instead of buying more than one unit, the portable one can be moved and fitted towards what the homeowner needs.
Portable air conditioning will work best in small to medium rooms and are an extremely competent way of not only cooling, but heating a space too. They are also both affordable and easy to manage, compared to other larger units. Their portability is their main strength however and the reason why they are becoming so popular with today's buyers.
Call for a great customer service experience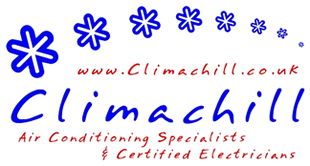 tel: 01273 803820    fax: 08448 700 712